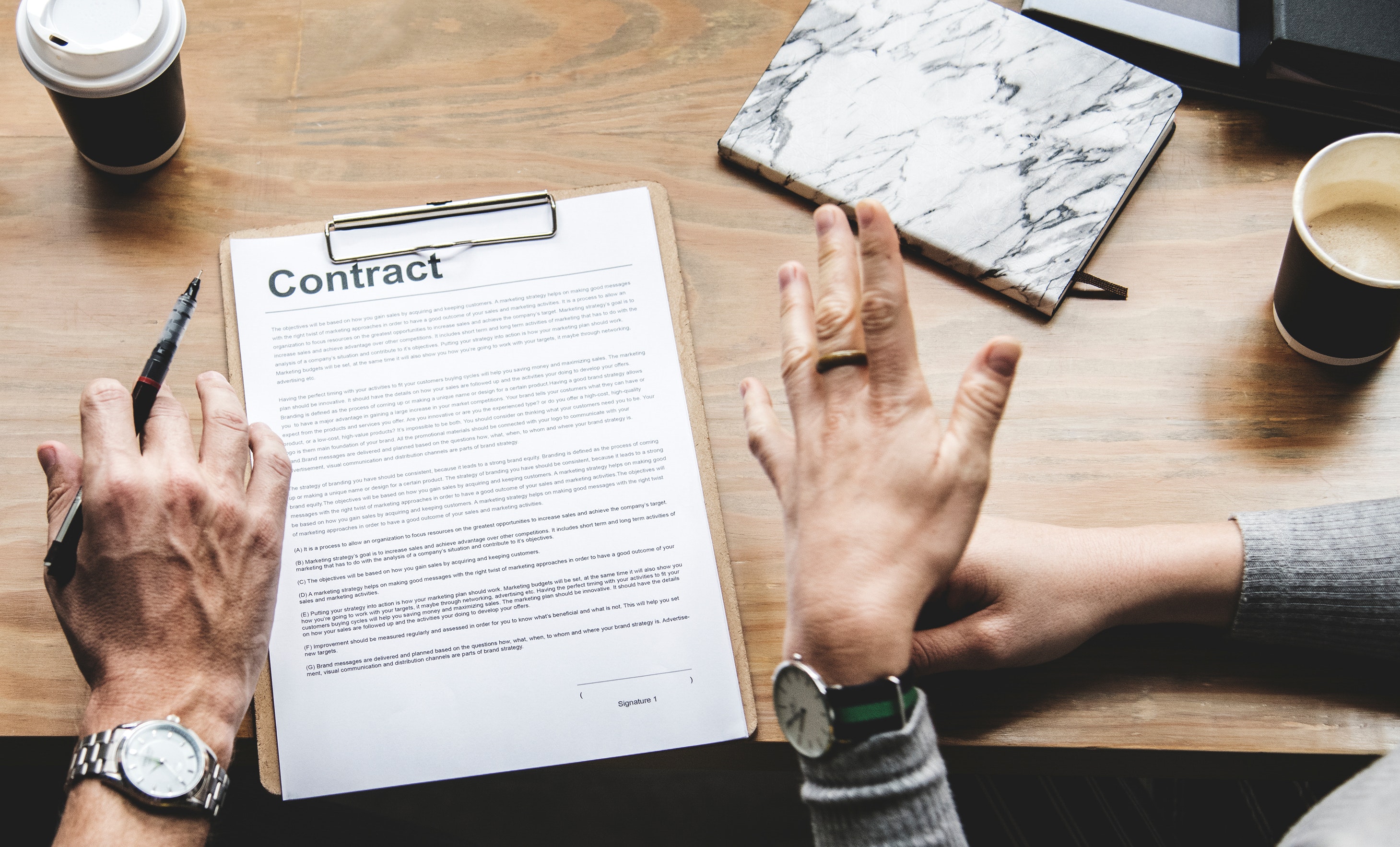 We've all been there. You're either in one of two scenarios when you need a contract:
Drafting: You need to draft a contract but don't really know where to start.
Reviewing/Negotiating: You are handed a contract and attempt to read it on your own. You want to sign it, but you aren't sure what you're signing. You might also feel like something is missing, but you don't know how to phrase the language to add it. The other party may have hired an attorney and you aren't sure if you are getting the short stick.
Below are five reasons why hiring an attorney to draft or review a contract can be essential to protecting your rights.
1. Helping You Understand Legal Terms
Whether you're trying to draft or review the contract on your own, the legal language takes you some time to navigate and it may not all make sense to someone who does not have legal expertise. Legal terms use words we are familiar with, but have different meanings in the legal realm as how we use the same words in every day speech. Therefore, it is important to have an attorney explain to you what your rights are.
2. Prevention
Discussing a contract with an attorney can ensure that the contract contemplates all possibilities. California law dictates that any ambiguities in the contract be construed against the drafter. An attorney can help you ensure that everything is addressed in the contract so the other party cannot claim that you need to fulfill an obligation later on.
3. Expertise
Contracts may often require additional knowledge of property law (e.g. leases) or employment law (e.g. employment contracts). Hiring an attorney to review your contract can make sure that you are compliant with these areas of the law and avoid making a critical mistake.
4. Equal Bargaining Power
When one party presents a contract to another, the drafting party's attorney had the drafting party's best interests in mind. There many issues with a contract that may not protect the second party's rights and having an attorney review the contract will ensure that both parties are protected equally.
5. Creating a Valid Enforceable Agreement
Not all contracts are enforceable. To ensure that you create a legally valid contract that you can use to enforce your rights in court, you should hire an attorney.
How CTK Law Group Can Help
Having an attorney draft or review your contract can be the key difference between agreeing to a good deal and a terrible one. CTK Law Group can assist you in reviewing or drafting your agreements in addition to edits or negotiation. We offer free consultations, as every contract scenario is unique. Contact us today!
The information provided in this article is not legal advice and does not purport to be a substitute for advice of counsel on any specific matter. For legal advice, you should consult with an attorney concerning your specific situation.